Sale!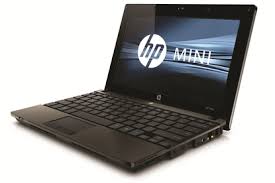 HP Mini 5103
₦38,000.00
UK USED

10.1-inch Mini Screen
Intel Dual-core 1.66GHz
Webcam, Wi-Fi, Bluetooth
No CD/DVD Drive
160GB HDD; 2GB RAM
Windows 7/8/10 Available
Factory Fitted Charger
1.7kg Weight
45W AC Power Adapter
2-cell, 31 Wh Li-ion Battery (up to 4hrs 45 minutes or more)
VGA, LAN, USB, Expansion Slot, Card Reader, Microphone input & Headphone output.
To place your order (call/watapp) 08059968416
HP Mini 5103 is a powerful and attractive business netbook, with features that will appeal to small business users and students alike. While retaining the same rugged yet sleek aluminum and magnesium chassis as before, the 5103 now comes with Intel's new dual-core Atom processor, which will allow you to do more without compromising portability. Its long battery life, good security apps, and a high-def display make this netbook a compelling choice.